The Short
OYO.Digital is a global marketing consultancy. We help companies solve their marketing and growth challenges through our unique combination of strategic thinking, marketing expertise, operational know-how, digital transformation capabilities, and advanced analytics.

We partner with our clients to define bold ambitions and then help them achieve extraordinary results. Our team has a proven track record in delivering tangible business outcomes for some of the world's leading organizations.



The Long
Our journey began years ago and has had its share of challenges. We noticed that many organizations allocate 90% of their efforts towards growth and only 10% towards optimization and efficiency. This made us wonder why this mindset persists. Don't profitability and efficiency pave the way for growth and return on investment instead of focusing mainly on acquisition? With this in mind, we created a process to help companies optimize their digital media spend with minimal effort and investment, ultimately contributing to budget-saving goals. We successfully implemented this service for a Fortune 50 company, resulting in immediate media spend savings of approximately 28% per year.
Business and marketing have undergone significant changes in recent years. Quarantines and WFH mandates have accelerated business and marketing trends. In the marketing field, we have had to understand, act, and evolve at breakneck speeds, only to find that we have to adapt again to an unexpected new development. We have proven to be resilient, as marketers.
OYO.Digital provides marketing and management consulting services. Upon efficiently developing an understanding of your business challenge, we work with you to design creative solutions, and then work with your teams to implement them.
Our AI-driven platforms, such as Marketing Evolution's MEVO platform, simplify the most complex problems and deliver results quickly.
We welcome a discussion if you need help with the complexities of today's marketing or have a business challenge that requires additional attention.
OYO.Digital
Executive Leadership & Founding Partners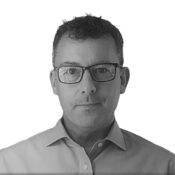 John Rohloff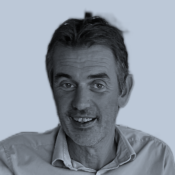 Vincent Hontebeyrie
Our partners and team members possess a wealth of experience in senior-level, executive marketing and management positions. They have gained this experience working for both agencies and companies in the B2B and B2C sectors. Their backgrounds include tenure at well-known companies such as Epsilon, Merkle, IPG, Harte-Hanks, Dell, Samsung, and McKinsey.
Are you looking to receive more insights into how our solutions can work for you?
Click below to schedule a time convenient for you. Once you do, we will meet virtually through Teams and are looking forward to this.
The future is Hybrid Marketing, requiring CMOs and their media teams to define how online and offline channels work symbiotically by erasing the barriers between digital and traditional media budgets, planning and activation are essential.
Your opinions are important to us. Whether it is a simple question or a valuable suggestion, we are here 24/7. You can call us by phone or email us directly.
OYO Digital LLC
75 State Street, Suite 100
Boston, MA 02109