Get more efficiency and growth from your marketing budget with our marketing strategies. Find out what it is and how it can help your marketing ROI
Exceptional Return on Investment – We Help Marketing Executives
This is What We Believe
Marketers face many challenges today, including high growth expectations, cutthroat competition, and the digital revolution. We help companies prioritize their marketing spend across geographies, priorities, and products, define the right messages for their customers, and determine the appropriate mix of media types.
Marketing spend has been rising faster than the top line for several decades. We have observed that 15 to 20% of marketing spend can be released by improving marketing return on investment, which can be reinvested for growth or returned to profitability. Globally, that amounts to +$200 billion a year. Embracing Marketing ROI as a discipline can help build strong brands that generate improved returns.
A better Marketing ROI strategy begins with better marketing objectives that reflect the customer journeys

An important determinant of Marketing ROI is brand messaging. It is more important to identify the most effective messaging attributes for a given brand objective than to optimize the marketing mix precisely.

Marketing-mix analytics that doesn't make sense to end users are useless. Marketing-mix models must be based on industry knowledge, built with transparent assumptions, and presented intuitively.

The marketing mix model, for example, can capture only short-term impact, which must be augmented with estimates of long-term (brand-building) impact.

It is important to focus on future growth and perspective-based and not just optimize based on retrospective views.
Drive more cohesion and alignment as part of a 'Revenue Organization'
We Follow a 5-Step Process
Spending priorities – understand where all customer-facing budgets are being spent across all geographies, brands and marketing vehicles at an enterprise level; ensure that enterprise-wide spend allocation is aligned with the company's strategic priorities as well as potential growth avenues.

Understand CX and Customer journeys; clarify the priorities for your brand. Clarify the messaging and determine the marketing vehicles and channels that will move customers through the selected stage.

Use benchmarks, advanced econometrics, and customer surveys; independently or together based on your business needs, data availability and analytical preferences.

Use nimble techniques and attribution, incrementality and contribution measurement controls to optimize marketing spend; Reduce nonworking spending (for example, agency consolidation, and vendor appraisal) and increase working media buying efficiency (such as best-practice procurement and optimized timing & frequencies) since diminishing returns are real.

Make marketing an investment, not a cost center; through attribution and contribution ROI tools and processes, key performance indicators, change management, and senior-level mindset change.
We welcome a discussion if you need help

Power Through A Changing Landscape With OYO.Digital

Upon efficiently developing an understanding of your business challenge, we work with you to design creative solutions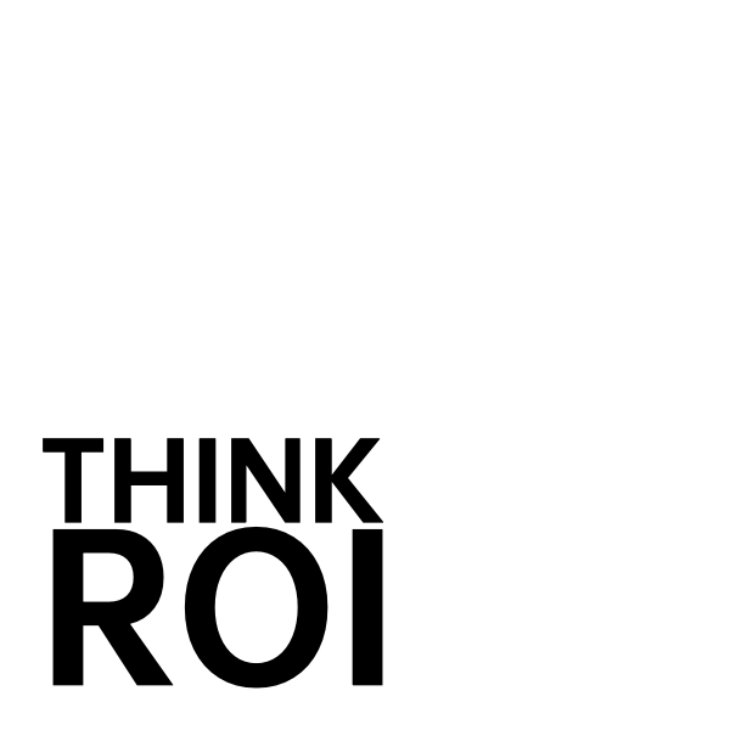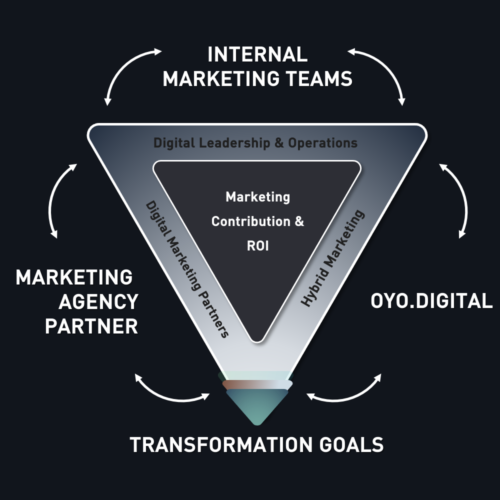 OYO.Digital's Engagement Model?
OYO.Digital collaborates with internal marketing teams and external partners to identify ways to improve efficiency without disrupting current processes. We serve as your team's dedicated, objective, and externally-focused extension of your team.
Are you looking to receive more insights into how our solutions can work for you?
Click below to schedule a time convenient for you. Once you do, we will meet virtually through Teams and are looking forward to this.
"Until you focus on the entire buying group experience, you are locked into the machine of lead generation instead of creating emotional connections."
Source: Forrester – Planning Assumptions B2B Marketing 2022